Online Product Guide
Full range of steel products, dimensions, sizes, weights & more.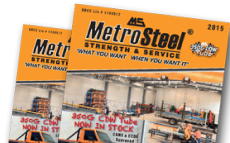 METRO STEEL: YOUR GO-TO STEEL SUPPLIER IN BRISBANE
At Metro Steel, we pride ourselves on delivering the best steel products and services throughout Brisbane, Sunshine Coast and the Gold Coast. With years of experience in the industry, we've revolutionised the way you buy steel supplies. Whether you're looking for high-grade steel sales, custom steel fabrication, or reliable steel supply in Brisbane, you're in capable hands.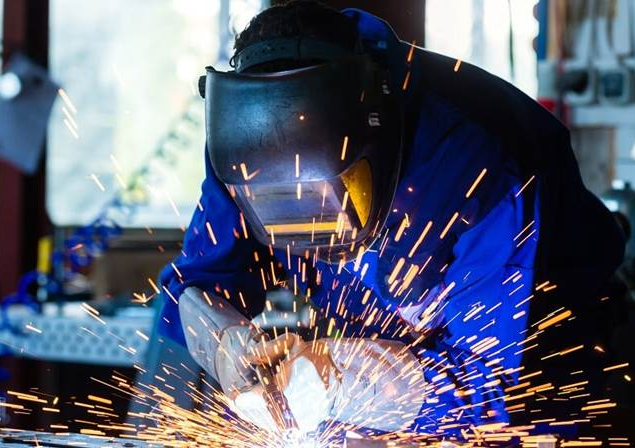 Why Customers Choose Us
Our wide range of services and combined years of experience
makes us the best in Brisbane.
Quality Service
At Metro Steel, our company has earned the reputation as the 'go to' place in the Brisbane area for all metal products. With our competitive pricing, attention to detail, and above all speedy service, we give you what you want when you want it! Our company prides itself on servicing the needs of a wide and varied client base. Customers include large Brisbane construction companies and builders, through to architects, manufacturers and individuals. All of who are looking for that fast, efficient, and accurate service that we know we can provide. In essence, we deliver quality metal solutions to support the success of our customers.
Capabilites
Our purpose-built premises in Kabi-Circuit, Deception Bay houses a wide variety of equipment and machinery needed to meet the demands and standards our clients have come to expect. Thanks to the expertise of our highly-experienced tradesmen, we not only turn your project ideas into a reality, but we get the job done fast. We know that for many of our clients, time is money so if you have a priority project with a tight deadline, we'll do everything we can to make it happen. In fact, our ability to carry out a wide variety of processes in-house including bending, notching, cutting, guillotining, punching, cropping and rolling means that we can deliver the best quality components on time, every time.
Steel Sales
If you need a particular steel product, then you can rest assured that Metro Steel has it covered. Whether you're after RHS, plate, pipe, flat, or angles, we have a wide range of sizes and lengths in varying diameters. Additionally, we also carry a variety of sundries and consumables including gate and fence fittings, fasteners, turnbuckles, post plates and sheet steel as well as a selection of safety gear.
About Our Brisbane Steel Services

If You Need It
We'll Make It
METRO STEEL was started by Allister Barnett in June 2005 at McPhail Road Narangba. He later moved into his own purpose built facility at Kabi Circuit in Deception Bay in early 2008. The facility is a much larger building complete with an overhead crane. Metro Steel credits its success to the support of our loyal customers & the hard work of our staff.
Ask Us A Question
Quick Replies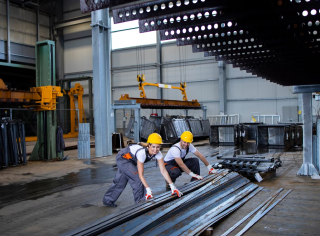 Comprehensive Steel
Solutions in Brisbane
At Metro Steel, we offer a diverse range of steel and stainless steel distributor services tailored to meet your steel needs.
Steel Sales Brisbane
Experience a wide selection of top-grade steel products in various sizes and specifications. From structural steel to specialty alloys, we have it all.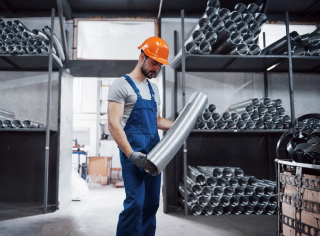 Steel Fabrication
Brisbane
Our skilled artisans and state-of-the-art facilities allow us to custom-fabricate steel to your exact specifications. Whether it's
a large-scale project or a unique design, we're up for the challenge.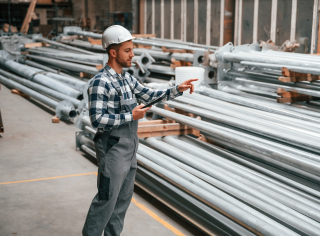 Same-Day Steel Supplier
What sets us apart is our commitment to efficiency. With a streamlined process and a focus on timely delivery, we ensure your projects stay on track, every time.
Frequently Asked Questions
I couldn't be more pleased with the Brisbane steel products and services provided by Metro Steel. Their attention to detail and commitment to quality was exceptional. I highly recommend them to anyone in need of top-notch steel supplies.

Oliver Harding
Project Manager, Brisbane
Working with Metro steel was a fantastic experience. The custom steel fabrication they provided for our unique project exceeded our expectations. We'll definitely be working with them again whenever we need steel supplies.

Sarah Johnson
Structural Engineer, Sunshine Coast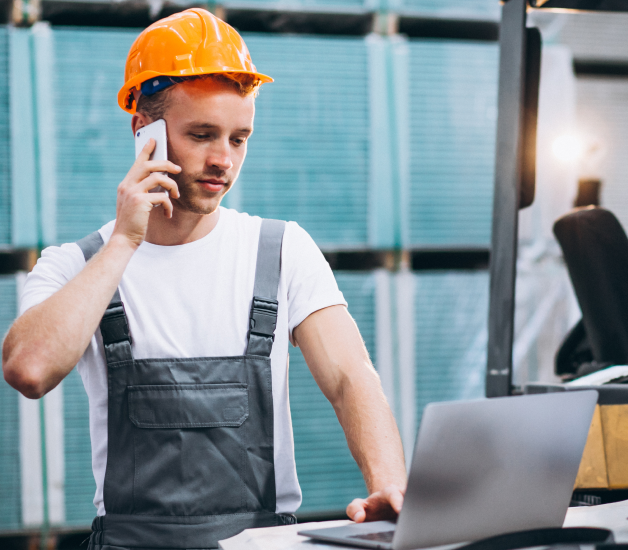 At Metro Steel, we're always ready to assist you with your steel needs. Whether you have questions, need a quote, or want to discuss a specific project, our dedicated team is here to help. Contact us today to experience top-notch steel products and services in Brisbane, Queensland. You can reach us by simply filling out the contact form. We look forward to hearing from you and serving your steel requirements with excellence.